The Bavaria Fleet arrived at the Port of Miami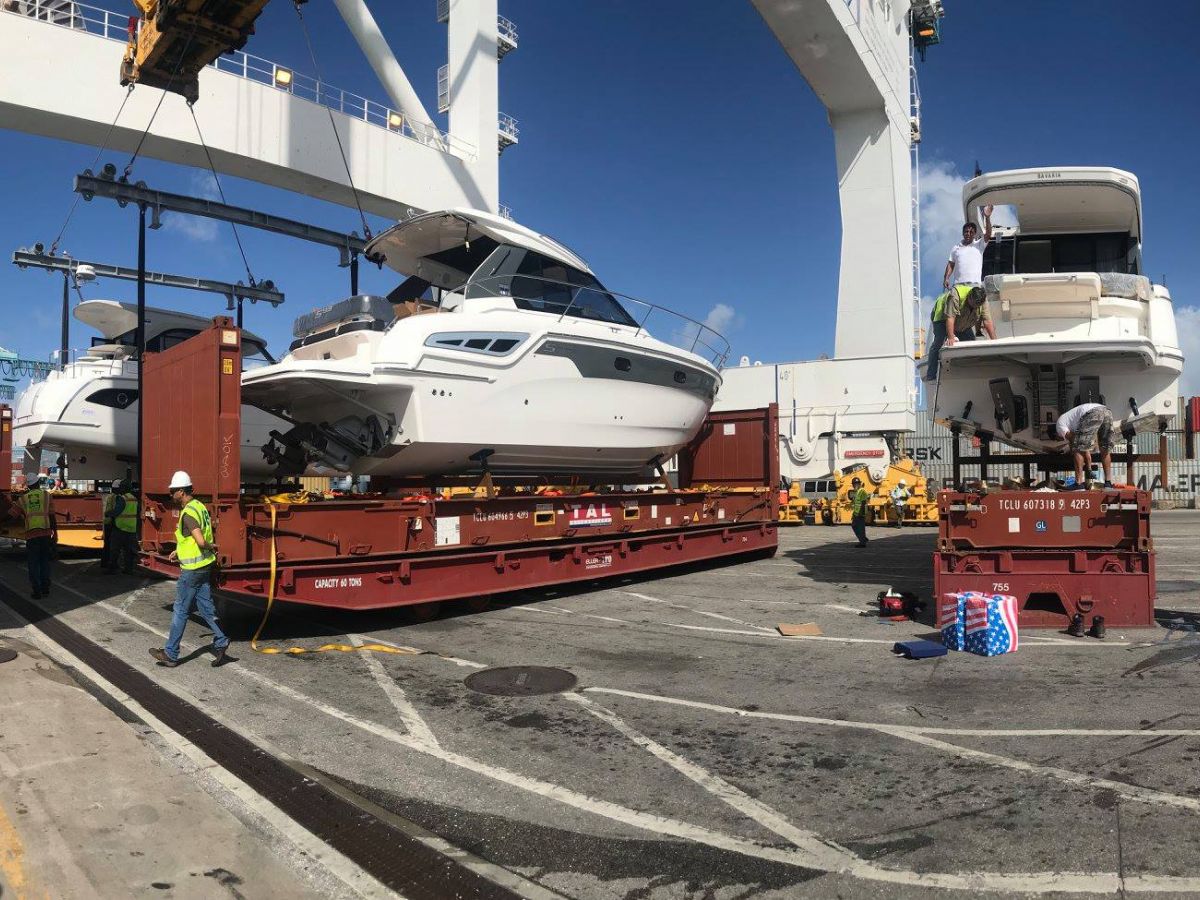 Miami, Fl, Febraury 2 2018 . In preparation for the Miami International Boat show, 3 new Bavarias arrived ton the Miami Port Terminal, the new trawler E34, the new S33, and a S40.
We want to thank the Miami terminal employees that worked overtime to alow us to unload the boast on time.
Plesse visit us at the 2018 Miami Boat Show in Key Biscayne.
Back