5 Reasons Why Buying from a Brokerage is a Better Idea
A boat purchase is nothing short of a life-changing experience. Having your own boat grants you the freedom of taking your vessel out to the waters whenever you like. It also allows you to customize the vessel according to your liking, so you can upgrade the existing model by adding more features.
However, for most people, purchasing a sailboat is anything but simple. From deciding between new and pre-owned to picking a suitable size, there's a lot that goes into choosing the right model. Does the price of the model fit the budget? How many passengers can it carry? Is there enough deck space to accommodate all? These are some of the most common questions individuals find themselves asking as they look for a boat to buy.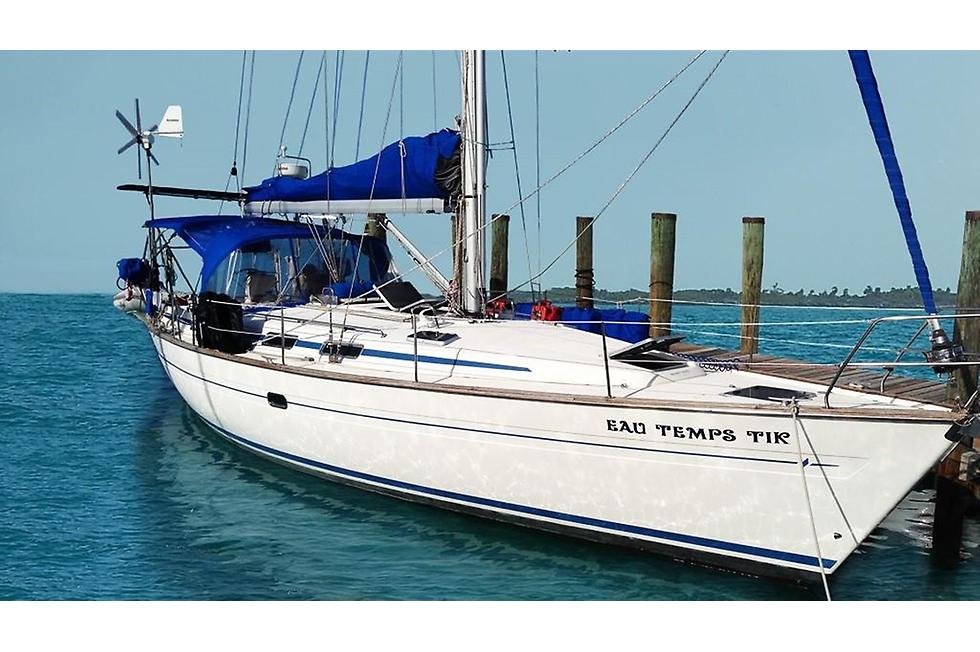 That's where a boat broker can help. Boat brokerages help boat buyers find vessels that are suited to their sailing needs and lifestyle by connecting them to reliable boat sellers. Through these firms, boat buyers can easily narrow down their options and find a boat that fits well within their budget and also possesses all the necessary features. Brokers also help buyers distinguish between facts and misleading information regarding boat purchases, which further streamlines the boat purchasing process and increases the possibility of ending up with the right vessel.
Still can't decide whether or not you should approach a yacht broker? Here are some compelling reasons why buying yachts from a trusted brokerage can prove to be a great idea!
1. Connections in the Boating Industry
The most important aspect of purchasing a boat is getting in touch with reliable sellers in the industry. However, without the help of a third party having strong connections in the boating industry, this can be a fairly challenging ordeal. Fortunately, most agents in boating brokerage firms have long-standing relationships with both local and foreign boat sellers, which they leverage to help buyers find the best boats.
2. Thorough Background Check and Quality Assurance
As boats typically require a large financial investment, it's mandatory to conduct a thorough background check on each boat seller you're considering to purchase from. These background checks are arduous but assure that the seller isn't involved in any fraudulent activities and will stand by their end of the deal.
Individuals approaching private sellers on their own are responsible for these conducting background checks. However, when you approach a boat brokerage, this responsibility shifts to the brokerage's agents, which simplifies the boat shopping process for you. Boat brokers also analyze the condition of the boat to cross-check if it meets the description provided by the seller.
3. Knowledge Regarding Boating Trends
Most first-time boat buyers rely on personal research and reviews from boat owners online to choose boats for themselves. However, this isn't always the best idea as there's an overabundance of false information on the internet, which can be misleading.
Boat brokers know virtually everything there is to know regarding various models of boats and possess a vast hub of knowledge regarding the latest trends in the boating industry. This allows them to determine which boats are best suited to your needs and which have the most useful features. It also enables them to help you decide whether the boat you've chosen is worth the price it's listed at or if you can find similar models on and off the market at a lower price.
4. Unparalleled Power of Negotiation
Once you've chosen a boat to purchase, price negotiations can be initiated. This is perhaps the most crucial part of a boat purchase, as it determines the price you'll ultimately pay for your boat.
Boat brokers use their extensive knowledge and experience in the boating industry to develop negotiation strategies that are in the favor of all parties involved. They take various factors into consideration, such as the condition of the boat, the time it has spent on the market, and place a suitable offer accordingly. This helps in preventing any bad blood between buyers and sellers, which can otherwise kill a perfectly profitable deal.
5. Paperwork Management and Closing Arrangements
While the experience of buying a boat is fun and exciting, the paperwork certainly isn't. Collection and submission of all required documents can be a dull, time-consuming task riddled with challenges. However, it's important to go through the terms and conditions of all contracts you're signing to purchase your boat to develop a sound understanding of your rights over the vessel.
The paperwork requirements also vary from one location to another. Therefore it's also equally important to ensure that your paperwork is in line with the rules and regulations of the state you're living in. Brokerage firms streamline paperwork management and closing arrangements associated with boat purchases, by performing these activities on your behalf.
If you're ready to purchase a boat for yourself to reap the multitude of benefits they offer, get in touch with a reliable boat brokerage, such as PYS!
Performance Yacht Sales (PYS) is one of the leading yacht brokerage firms in the United States. As trusted dealers of boats from well-reputed names in the nautical world, we help boat buyers on the look-out for new and pre-owned luxury boats find a vessel best suited to their needs.
Our extensive collection of branded new and pre-owned boats includes vessels from well-reputed names such as Bavaria Yachts, Sea Ray Yachts, Sunseeker Yachts and more. We also allow our clients to trade in their old, used vessels for new ones at affordable rates.
Simply use our platform's advanced search option to look for yachts and boats models by brand, length, launch year, and price range. Once you've decided which boat you're willing to purchase, you can contact our team and our team will provide further guidance regarding the purchase.
To learn more about the blue water cruising boats listed at our platform for sale, you can reach out to our representatives at the following numbers:
Atlantic: 410-268-7038
South East: 305-504-8714
West Coast: 619-363-4010
Back