5 Things You Should Know When Choosing a Performance Yachts
Planning to purchase a performance yacht?
Performance yachts are quite different from your average watercrafts. Also known as 'go-fast' or 'cigarette boats,' these vessels are designed for streaking across the waters at thrilling speeds. Similar to their land-based counter parts, sports cars, these boats possess an extremely light weight body, which allows them to tread coastal beaches at a fast pace.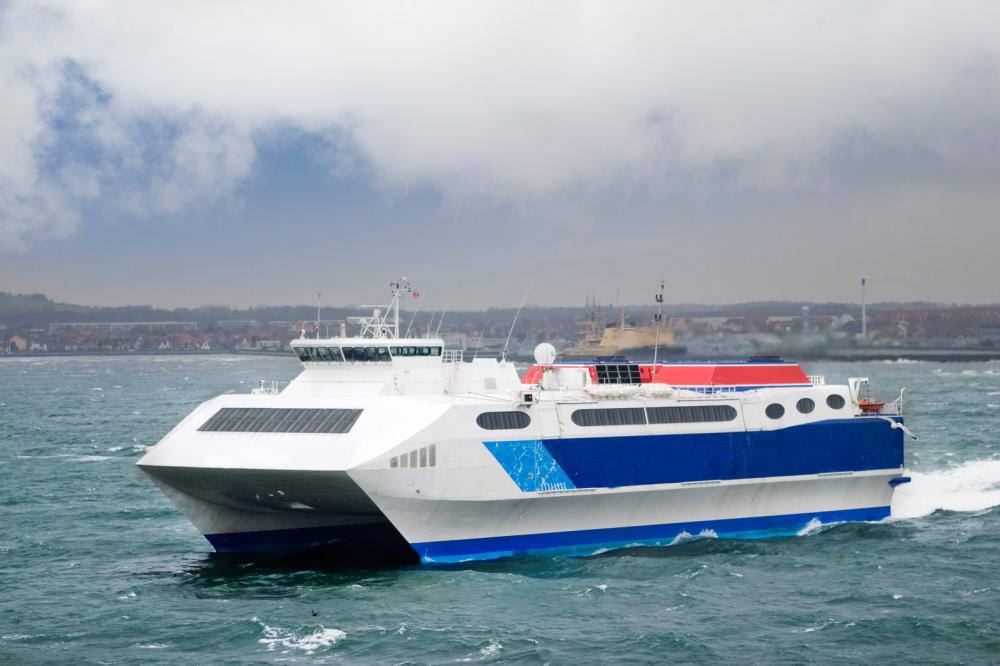 Purchasing such a boat can be daunting, especially for first-time buyers. The performance of these vessels at the sea depends on numerous factors, many of which need to be taken into consideration before making a decision. By taking these factors into account, you can substantially boost the chances of ending up with a vessel whose performance is well in line with your expectations and reduce the risk of monetary loss associated with your purchase.
In this blog, we've included some such factors you should consider when choosing a performance yacht for yourself.
Boat Size
Like every nautical vessel, performance boats are available in a wide variety of sizes. The performance of each boat also varies with its size. For example, larger boats offer a smoother ride, as their hull is capable of withstanding harsh weather conditions. Smaller performance boats on the other hand, are better for those interested in wakeboarding and skiing at high speeds.
Another aspect that plays a vital role in performance boat size determination is the location you plan to sail your boat in. Most local lakes in the US typically allow boats sized between 21 and 27 feet, however, size restrictions may vary from one place to another. Therefore, to select an appropriately sized boat, you'll need to consider both how and where you plan on sailing your performance boat.
Hull Configuration
The hull configuration of a performance boats plays a crucial role in determining its overall speed. The most common types of performance boat hull configurations are as follows:
V-Bottom
One of the most common hull designs, V-bottom is perfect for individuals who prefer sailing in larger bodies of water such as the ocean or great lakes. Performance boats with such hulls are capable of reaching incredibly high speeds without compromising the quality of the ride. Strategically placed steps or notches in the design create air bubbles, which raise the hull and increase boat speed.
Tunnel Bottom
Tunnel bottom performance boats are some of the fastest vessels, which is why most yacht racers prefer this hull design. In tunnel bottom boats, two sponsons of the boat are separated by a space (known as the tunnel). This allows such boats to settle in the water easily as it turns.
·Catamaran
Catamarans are similar to tunnel bottoms, with one very prominent difference in design that enables them to operate at a much faster speed. In catamarans, the two sponsons of the boat are separated by a space that is much wider than that in tunnel boats. This space allows more air to pass through, which lift the vessel off the surface of water and substantially reduces the hull drag.
Engine Power
There's nothing worse than investing your savings in an underpowered performance boat. The engine is essentially the heart of your performance boat as it's the component responsible for turning fuel into power.
Most high-performance boats use surface drives, which are typically half in and half out of the water. The propeller shafts in vessels with such engines exit horizontally through the transom. While surface drives are preferred for high-speed boats, you can also choose on with an inboard, outboard or even a stern drive, if it fits your needs.
Propeller Type
Boat propellers vary in diameter size, pitch and rake. All of these factors affect their overall performance. For those unfamiliar with these terms, a propeller's pitch is the number of inches it's capable of moving the boat with each rotation. The diameter size of propeller is the distance in inches between two propeller blades, while rake is the angle at which propeller blades rotate.
For unparalleled speed, experts recommend choosing a propeller with a high pitch and small diameter. However, you should also make sure that the pitch isn't too large for the engine as that would compromise the engine's upper end operating range. In high speed applications, the rake angle should be as low as possible.
Deck Layout
Choose a deck layout based on the number of people you plan to take on your cruise and the level of comfort you prefer. Performance boats are available in cuddy cabins and walk-around decks, both of which have different benefits to offer. Cuddy cabins are small shelters that typically don't have enough room to stand in as. Walk-around decks, on the other hand, have more space, which makes them a suitable option for those who prefer comfortable rides.
Looking for a trusted seller to purchase a performance yacht from? Get in touch with PYS!
Performance Yacht Sales (PYS) is one of the leading yacht brokerage firms in the United States helping yacht buyers connect with reliable local and foreign yacht sellers. Our team of highly qualified brokers uses their extensive experience and network in the boating industry to help our clients find a vessel that's best suited to their needs.
Whether you're in search of a new luxurious Bavaria yacht or a used Sunseeker, our brokers can help you find the vessel you're looking for with minimum hassle.
We uphold our commitment to quality by encouraging thorough inspections of each boat before selling it from our platform. Our team of brokers also helps yacht sellers close profitable deals on their vessels, with the help of their exceptional negotiation skills and unique marketing strategies. Additionally, we allow boating enthusiasts to trade their old vessels in for new ones at nominal rates.
To request a quote or learn more about the brands of blue water cruising yachts we deal in, contact our representatives at the following numbers today!

West Coast: 619-363-4010
South East: 305-504-8714
Atlantic: 410-268-7038
Back