Cruiser VS Power Yachts— What's the Difference?
Sailing and boating are both extremely popular pastimes in the US. This is indicated by the millions taking part in recreational and sport sailing as well as the rising number of registered boating vessels in the country.
You may be someone who has finally managed to put aside enough to invest in your own boating vessel which begs the question, what do you go for?
What Are My Options
When it comes to boating vessels you have more types than you might have given thought to. These include everything from fishing boats and canoes to trawlers and power boats of different kinds. We're not going to get into all available options however. We're simply going to differentiate between cruisers or cruising sail boats and power yachts to help you decide which to go for.
Power Yacht Basics
Power yachts are brilliant for the casual sea person as well as seasoned skippers. These boats are suitable for everything from fishing trips to leisure cruises with friends and family. We're now going to elaborate on some features of power yachts.
Power Yacht Pros
Features listed below are what make power yachts a brilliant choice.
Speed
If speed is something you prize, a power yacht is your best bet. Though a sail boat can also pick up decent speed, most large cruising sail boats don't do much more than seven knots. This is nothing in comparison to the fifteen to twenty (and sometimes greater) knot speeds that a power yacht could offer!
Space and Amenities
If you're fond of your creature comforts even when at sea, go for a power yacht. Power yachts offer much more space or room for your friends, family and for you. This includes a lot more room on deck as well as cabins and other spaces below deck.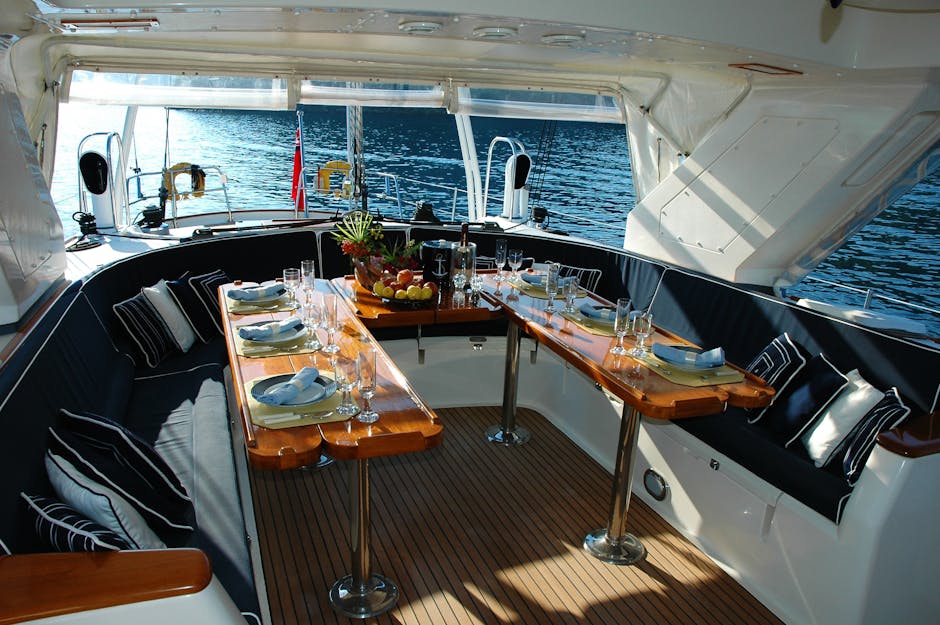 Powerboats also offer increased gallery space and are usually equipped with more amenities than your standard sailing cruiser.
Less Training
Unless you're a trained sailor, maneuvering and handling a sail boat can be tricky business if at all possible! Power yachts on the other hand are a lot simpler to handle. Their motorized functions make controlling them a fairly basic task which takes less time to understand and master.
Further, sailing requires maneuvering and handling based on weather conditions. Though the same is true for skippering a power yacht, doing so is a lot simpler thanks to the engines and other boat mechanics!
Maneuverability
The fact that powerboats do not have sails and masts makes it easier for them to cross areas where clearing heights are lower (such as bridges). Furthermore, powerboats don't sit as low as sailboats and hence can be docked and run in water that is shallower in comparison.
These two attributes make power yachts a lot easier to maneuver!
Cruising Sail Boat Basics
If you're a serious outdoor type who really wants to connect with natural elements like wind and water, relying more on your skills and knowledge than on a machine; cruising sail boats are ideal. These offer adventure, experience and an opportunity for you to really test your mettle.
Cruising Sail Boat/Cruiser Pros
Here are some major benefits associated with cruisers or cruising sail boats.
Eco-Friendly
Being environmentally conscious as many understand is the need of the hour. If you want to extend that eco-friendly approach to your sea travels, a cruising sail boat is the way to go. Running primarily on wind, tide (and wit), the only time you'll need to burn fuel or run a motor on your cruiser is when leaving port or when docking!
Nothing Holding you Back
Since power yachts require fuel to run, taking them on long cruises means you will need to either carry a whole lot of spare fuel or you will need to dock numerous times for the same. You don't have that problem with a cruising sail boat.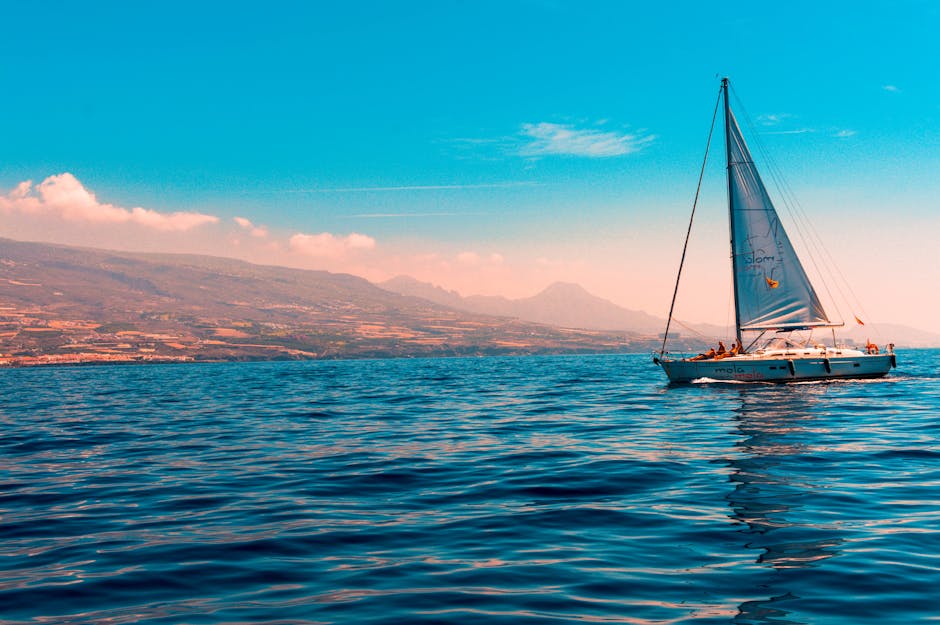 You can travel as far as you like to wherever you like without having to stop for fuel. Better yet, travelling costs you nothing as the only power you really need is the wind – which for those who missed the memo is free!
Less Noise
Anyone who has been on a power yacht will know that noise is something that though reduced cannot be cut off altogether unless your engines aren't running. With a cruising sail boat, the only noise you hear when out at sea is the sound of your sails and the water lapping against your hull.
If you're looking for a nice peace filled and mindful little trip out to sea or want to have the audio-space to peacefully converse with those you're at sea with, a cruising sail boat is probably a better option!
Wealth of Experience
Sure going for a cruise on a power yacht or skippering one is an experience which is well worth it. At the same time, there is something else to be said about being able to sail out of a harbor to wherever on our own steam.
That's what a cruising sail boat allows. If you're someone who likes the outdoors, likes keeping things rugged and challenging and basks in the sense of satisfaction that comes with overcoming obstacles, forget the power yacht! Get a cruiser!
In Conclusion
We have elaborated on both sea vessels and what each holds in store for those who buy, sail or skipper them. It is important to be clear on how you wish to use your boat or vessel as well as who will be using it with you.
It is also important to understand your personal skills and limitations before you make that final choice. You would not want to end up with a vessel you can't sail! It is also important to remember that there are different options even within the category of power yachts and cruisers that you can choose from. Variations may include size, top speed and other particulars.
If you're interested in purchasing a power yacht or cruising sail boat, our yacht business and brokerage can provide you with both new and used yachts as well as other boats and cruisers for sale.
Have a look at the boats and yachts we offer or give us a shout in you need more information! In any case – happy boating!
Back